Caravan Electrics
Ace Mobile Auto Electrics are your trusted experts in all manner of caravan electrics upgrades.
Being in this specific industry for so many years; we have performed almost every type of caravan electrics upgrades feasible for our respective service-seeking clients in and across Osborne Park, Wangara, Waneroo, Yanchep, Ocean Reef, Perth.
FYI - If you wish to upgrade your caravan to meet your specific requirements, the whole endeavour will only prove to be more cost-convenient than simply purchasing a brand new caravan. Our highly experienced specialists can easily upgrade your caravan just so that it optimally meets your particular needs.
The most common caravan electrics include Solar system upgrades, battery monitoring systems, battery system upgrades and quality inverters to function your 240V equipment or to power up the whole caravan also incorporating an off-grid A/C.
What's More...?
Upgrading the solar system for your RVS and caravans is slowly becoming popular with every passing phase. With more number of potential caravan enthusiasts yearning to camp inhibited and free, their need for more power becomes imperative.

To some, it may mean adding an additional solar panel. While for others, it involves upgrading the regulators and inverters.

The whole purpose of solar energy is to ensure the caravan battery remains charged for a long period. That said, if there's an absence of an effectively functioning battery system, then no matter how much solar power you gain, it still won't be enough to get the job done.

Typically, most caravan models feature one battery to provide power during those open camping expeditions. Some relatable common upgrades entail as fitting in a second battery, or switching over to lithium batteries- which also happen to possess an extra benefit of being a lighter.
Tell Us About Your Upgrade Requirements
Whatever be your requirement, feel free to SPEAK TO OUR TEAM concerning your need for power so that we can guide you in the right path and allow you to gain the power required through the solar system.
Ace Mobile Auto Electrics is your trustworthy name delivering superior caravan electrics to the local residents in and around Osborne Park, Wangara, Waneroo, Yanchep, Butler, Joondalup, Ocean Reef and Perth.

We love caravans and always look to provide the maintenance and care it deserves.
We Cover All Laid Down Australian Electrical Regulations
We cover all the laid down Australian and New Zealand regulations relating to caravan electrics which includes - AS/NZ 3000:2007 & AS/NZ 3001:2008

This means you can very much trust us for your required caravan electrics!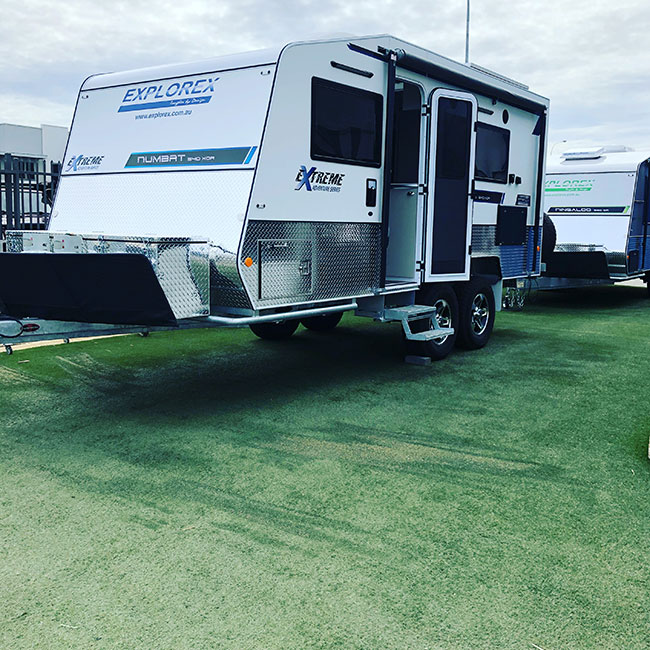 We Take Care Of All Your Specific Caravan Electrics
As your most trusted service caravan electrics supplier and installers; we cover the following aspects.
12volt Lithium ion battery upgrades, battery management system upgrades
Caravan 12 volt systems 12v accessories, fridge, fans, lights etc
Inverter systems to power simple 240v appliances or power the whole caravan OFF-GRID
Solar system installations and upgrades
converting 240v caravans to 100% 12v OFF-GRID systems
In Addition To These ; We Also Handle Testing Your Caravan Electrics
In lieu of the aforementioned caravan electrical care, upgrades and maintenance; we - as your local auto electricians near me also handle the safety testing and tagging aspect.
Upon your request; we will come down to your location to inspect for existing nicks and cracks in the installation. We will also replace any damaged or worn our cords along with other complicated caravan electrics which come to your notice.
Speak To Us
So, whenever you're ready to speak to us about your caravan electrics- CONTACT ME. Our team will be happy to meet your demands and ensure your caravan fittings and upgrades grant you more comfort during your travelling expeditions.